Scores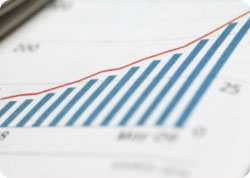 Receive by email. Your score report will be e-mailed to you, if you requested this option when you registered, at 5:00 p.m. eastern time on the score report date. If you wish to have your score report sent to a different address, you may log in to your account and update your contact information.
Download from your account. Download your score report in your account beginning at 10:00 p.m. eastern time on the score report date for your test date (see below). Score reports released August 30, 2016, or later are available for 2 years in your account (scores released prior to that date were available for 45 days).
If you have not received your score report two weeks after the score report date, contact Evaluation Systems. Under no circumstances will your score report information be released in person or by telephone or fax.
Score Report Dates
Select your test to see the score report release dates.
MTEL Score Report Dates

You may access your score report online beginning at 10:00 p.m. on the score report date indicated.

Table outlining test dates and score report dates

| Test Dates | Score Report Date |
| --- | --- |
| 5/8/17–6/4/17 | 6/23/17 |
| 9/25/17–10/22/17 | 11/10/17 |
| 3/12/18–4/8/18 | 4/27/18 |

MTEL Score Report Dates

You may access your score report online beginning at 10:00 p.m. on the score report date indicated.

Table outlining test dates and score report dates

| Test Dates | Score Report Date |
| --- | --- |
| 5/8/17–6/4/17 | 6/23/17 |
| 9/25/17–10/22/17 | 11/10/17 |
| 11/20/17–12/17/17 | 1/5/18 |
| 3/12/18–4/8/18 | 4/27/18 |
| 5/7/18–6/3/18 | 6/22/18 |

MTEL Score Report Dates

You may access your score report online beginning at 10:00 p.m. on the score report date indicated.

Table outlining test dates and score report dates

| Test Dates | Score Report Date |
| --- | --- |
| 5/8/17–6/4/17 | 6/23/17 |
| 6/5/17–7/2/17 | 7/21/17 |
| 7/3/17–7/30/17 | 8/18/17 |
| 7/31/17–8/27/17 | 9/15/17 |
| 8/28/17–9/24/17 | 10/13/17 |
| 9/25/17–10/22/17 | 11/10/17 |
| 10/23/17–11/19/17 | 12/8/17 |
| 11/20/17–12/17/17 | 1/5/18 |
| 12/18/17–1/14/18 | 2/2/18 |
| 1/15/18–2/11/18 | 3/2/18 |
| 2/12/18–3/11/18 | 3/30/18 |
| 3/12/18–4/8/18 | 4/27/18 |
| 4/9/18–5/6/18 | 5/25/18 |
| 5/7/18–6/3/18 | 6/22/18 |
| 6/4/18–7/1/18 | 7/20/18 |
| 7/2/18–7/29/18 | 8/17/18 |
| 7/30/18–8/26/18 | 9/14/18 |

MTEL Score Report Dates

You may access your score report online beginning at 10:00 p.m. on the score report date indicated.

Table outlining test dates and score report dates

| Test Dates | Score Report Date |
| --- | --- |
| 4/10/17–6/4/17 | 6/23/17 |
| 6/5/17–7/30/17 | 8/18/17 |
| 7/31/17–9/24/17 | 10/13/17 |
| 9/25/17–11/19/17 | 12/8/17 |
| 11/20/17–1/14/18 | 2/2/18 |
| 1/15/18–3/11/18 | 3/30/18 |
| 3/12/18–5/6/18 | 5/25/18 |
| 5/7/18–7/1/18 | 7/20/18 |
| 7/2/18–8/26/18 | 9/14/18 |

MTEL Score Report Dates

You may access your score report online beginning at 10:00 p.m. on the score report date indicated.

Table outlining test dates and score report dates

| Test Dates | Score Report Date |
| --- | --- |
| 4/10/17–6/4/17 | 6/23/17 |
| 6/5/17–7/30/17 | 8/18/17 |
| 7/31/17–9/24/17 | 10/13/17 |
| 9/25/17–11/19/17 | 12/8/17 |
| 11/20/17–1/14/18 | 2/2/18 |
| 1/15/18–3/11/18 | 3/30/18 |
| 3/12/18–5/6/18 | 5/25/18 |
| 5/7/18–7/1/18 | 7/20/18 |
| 7/2/18–8/26/18 | 9/14/18 |

MTEL Score Report Dates

Score reports for Chinese are released according to the following schedule.

Table outlining test dates and score report dates

| Test Dates | Score Report Date |
| --- | --- |
| 5/8/17–5/20/17 | 6/23/17 |
| 11/20/17–12/3/17 | 1/5/18 |
| 3/12/18–3/25/18 | 4/27/18 |
| 5/7/18–5/20/18 | 6/22/18 |

MTEL Score Report Dates

You may access your score report online beginning at 10:00 p.m. on the score report date indicated.

Table outlining test dates and score report dates

| Test Dates | Score Report Date |
| --- | --- |
| 5/8/17–5/21/17 | 6/9/17 |
| 5/22/17–6/4/17 | 6/23/17 |
| 6/5/17–6/18/17 | 7/7/17 |
| 6/19/17–7/2/17 | 7/21/17 |
| 7/3/17–7/16/17 | 8/4/17 |
| 7/17/17–7/30/17 | 8/18/17 |
| 7/31/17–8/13/17 | 9/1/17 |
| 8/14/17–8/27/17 | 9/15/17 |
| 8/28/17–9/10/17 | 9/29/17 |
| 9/11/17–9/24/17 | 10/13/17 |
| 9/25/17–10/8/17 | 10/27/17 |
| 10/9/17–10/22/17 | 11/10/17 |
| 10/23/17–11/5/17 | 11/27/17 |
| 11/6/17–11/19/17 | 12/8/17 |
| 11/20/17–12/3/17 | 12/22/17 |
| 12/4/17–12/17/17 | 1/5/18 |
| 12/18/17–12/31/17 | 1/19/18 |
| 1/1/18–1/14/18 | 2/2/18 |
| 1/15/18–1/28/18 | 2/16/18 |
| 1/29/18–2/11/18 | 3/2/18 |
| 2/12/18–2/25/18 | 3/16/18 |
| 2/26/18–3/11/18 | 3/30/18 |
| 3/12/18–3/25/18 | 4/13/18 |
| 3/26/18–4/8/18 | 4/27/18 |
| 4/9/18–4/22/18 | 5/11/18 |
| 4/23/18–5/6/18 | 5/25/18 |
| 5/7/18–5/20/18 | 6/8/18 |
| 5/21/18–6/3/18 | 6/22/18 |
| 6/4/18–6/17/18 | 7/6/18 |
| 6/18/18–7/1/18 | 7/20/18 |
| 7/2/18–7/15/18 | 8/3/18 |
| 7/16/18–7/29/18 | 8/17/18 |
| 7/30/18–8/12/18 | 8/31/18 |
| 8/13/18–8/26/18 | 9/14/18 |

MTEL Score Report Dates

You may access your score report online beginning at 10:00 p.m. on the score report date indicated.

Table outlining test dates and score report dates

| Test Dates | Score Report Date |
| --- | --- |
| 5/8/17–6/4/17 | 6/23/17 |
| 9/25/17–10/22/17 | 11/10/17 |
| 11/20/17–12/17/17 | 1/5/18 |
| 3/12/18–4/8/18 | 4/27/18 |
| 5/7/18–6/3/18 | 6/22/18 |

MTEL Score Report Dates

You may access your score report online beginning at 10:00 p.m. on the score report date indicated.

Table outlining test dates and score report dates

| Test Dates | Score Report Date |
| --- | --- |
| 5/8/17–5/21/17 | 6/9/17 |
| 5/22/17–6/4/17 | 6/23/17 |
| 6/5/17–6/18/17 | 7/7/17 |
| 6/19/17–7/2/17 | 7/21/17 |
| 7/3/17–7/16/17 | 8/4/17 |
| 7/17/17–7/30/17 | 8/18/17 |
| 7/31/17–8/13/17 | 9/1/17 |
| 8/14/17–8/27/17 | 9/15/17 |
| 8/28/17–9/10/17 | 9/29/17 |
| 9/11/17–9/24/17 | 10/13/17 |
| 9/25/17–10/8/17 | 10/27/17 |
| 10/9/17–10/22/17 | 11/10/17 |
| 10/23/17–11/5/17 | 11/27/17 |
| 11/6/17–11/19/17 | 12/8/17 |
| 11/20/17–12/3/17 | 12/22/17 |
| 12/4/17–12/17/17 | 1/5/18 |
| 12/18/17–12/31/17 | 1/19/18 |
| 1/1/18–1/14/18 | 2/2/18 |
| 1/15/18–1/28/18 | 2/16/18 |
| 1/29/18–2/11/18 | 3/2/18 |
| 2/12/18–2/25/18 | 3/16/18 |
| 2/26/18–3/11/18 | 3/30/18 |
| 3/12/18–3/25/18 | 4/13/18 |
| 3/26/18–4/8/18 | 4/27/18 |
| 4/9/18–4/22/18 | 5/11/18 |
| 4/23/18–5/6/18 | 5/25/18 |
| 5/7/18–5/20/18 | 6/8/18 |
| 5/21/18–6/3/18 | 6/22/18 |
| 6/4/18–6/17/18 | 7/6/18 |
| 6/18/18–7/1/18 | 7/20/18 |
| 7/2/18–7/15/18 | 8/3/18 |
| 7/16/18–7/29/18 | 8/17/18 |
| 7/30/18–8/12/18 | 8/31/18 |
| 8/13/18–8/26/18 | 9/14/18 |

MTEL Score Report Dates

You may access your score report online beginning at 10:00 p.m. on the score report date indicated.

Table outlining test dates and score report dates

| Test Dates | Score Report Date |
| --- | --- |
| 4/10/17–6/4/17 | 6/23/17 |
| 6/5/17–7/30/17 | 8/18/17 |
| 7/31/17–9/24/17 | 10/13/17 |
| 9/25/17–11/19/17 | 12/8/17 |
| 11/20/17–1/14/18 | 2/2/18 |
| 1/15/18–3/11/18 | 3/30/18 |
| 3/12/18–5/6/18 | 5/25/18 |
| 5/7/18–7/1/18 | 7/20/18 |
| 7/2/18–8/26/18 | 9/14/18 |

MTEL Score Report Dates

You may access your score report online beginning at 10:00 p.m. on the score report date indicated.

Table outlining test dates and score report dates

| Test Dates | Score Report Date |
| --- | --- |
| 5/8/17–6/4/17 | 6/23/17 |
| 6/5/17–7/2/17 | 7/21/17 |
| 7/3/17–7/30/17 | 8/18/17 |
| 7/31/17–8/27/17 | 9/15/17 |
| 8/28/17–9/24/17 | 10/13/17 |
| 9/25/17–10/22/17 | 11/10/17 |
| 10/23/17–11/19/17 | 12/8/17 |
| 11/20/17–12/17/17 | 1/5/18 |
| 12/18/17–1/14/18 | 2/2/18 |
| 1/15/18–2/11/18 | 3/2/18 |
| 2/12/18–3/11/18 | 3/30/18 |
| 3/12/18–4/8/18 | 4/27/18 |
| 4/9/18–5/6/18 | 5/25/18 |
| 5/7/18–6/3/18 | 6/22/18 |
| 6/4/18–7/1/18 | 7/20/18 |
| 7/2/18–7/29/18 | 8/17/18 |
| 7/30/18–8/26/18 | 9/14/18 |

MTEL Score Report Dates

You may access your score report online beginning at 10:00 p.m. on the score report date indicated.

Table outlining test dates and score report dates

| Test Dates | Score Report Date |
| --- | --- |
| 5/8/17–6/4/17 | 6/23/17 |
| 6/5/17–7/2/17 | 7/21/17 |
| 7/3/17–7/30/17 | 8/18/17 |
| 7/31/17–8/27/17 | 9/15/17 |
| 8/28/17–9/24/17 | 10/13/17 |
| 9/25/17–10/22/17 | 11/10/17 |
| 10/23/17–11/19/17 | 12/8/17 |
| 11/20/17–12/17/17 | 1/5/18 |
| 12/18/17–1/14/18 | 2/2/18 |
| 1/15/18–2/11/18 | 3/2/18 |
| 2/12/18–3/11/18 | 3/30/18 |
| 3/12/18–4/8/18 | 4/27/18 |
| 4/9/18–5/6/18 | 5/25/18 |
| 5/7/18–6/3/18 | 6/22/18 |
| 6/4/18–7/1/18 | 7/20/18 |
| 7/2/18–7/29/18 | 8/17/18 |
| 7/30/18–8/26/18 | 9/14/18 |

MTEL Score Report Dates

You may access your score report online beginning at 10:00 p.m. on the score report date indicated.

Table outlining test dates and score report dates

| Test Dates | Score Report Date |
| --- | --- |
| 5/8/17–5/21/17 | 6/9/17 |
| 5/22/17–6/4/17 | 6/23/17 |
| 6/5/17–6/18/17 | 7/7/17 |
| 6/19/17–7/2/17 | 7/21/17 |
| 7/3/17–7/16/17 | 8/4/17 |
| 7/17/17–7/30/17 | 8/18/17 |
| 7/31/17–8/13/17 | 9/1/17 |
| 8/14/17–8/27/17 | 9/15/17 |
| 8/28/17–9/10/17 | 9/29/17 |
| 9/11/17–9/24/17 | 10/13/17 |
| 9/25/17–10/8/17 | 10/27/17 |
| 10/9/17–10/22/17 | 11/10/17 |
| 10/23/17–11/5/17 | 11/27/17 |
| 11/6/17–11/19/17 | 12/8/17 |
| 11/20/17–12/3/17 | 12/22/17 |
| 12/4/17–12/17/17 | 1/5/18 |
| 12/18/17–12/31/17 | 1/19/18 |
| 1/1/18–1/14/18 | 2/2/18 |
| 1/15/18–1/28/18 | 2/16/18 |
| 1/29/18–2/11/18 | 3/2/18 |
| 2/12/18–2/25/18 | 3/16/18 |
| 2/26/18–3/11/18 | 3/30/18 |
| 3/12/18–3/25/18 | 4/13/18 |
| 3/26/18–4/8/18 | 4/27/18 |
| 4/9/18–4/22/18 | 5/11/18 |
| 4/23/18–5/6/18 | 5/25/18 |
| 5/7/18–5/20/18 | 6/8/18 |
| 5/21/18–6/3/18 | 6/22/18 |
| 6/4/18–6/17/18 | 7/6/18 |
| 6/18/18–7/1/18 | 7/20/18 |
| 7/2/18–7/15/18 | 8/3/18 |
| 7/16/18–7/29/18 | 8/17/18 |
| 7/30/18–8/12/18 | 8/31/18 |
| 8/13/18–8/26/18 | 9/14/18 |

MTEL Score Report Dates

Score reports for French and Spanish are released according to the following schedule.

Table outlining test dates and score report dates

| Test Dates | Score Report Date |
| --- | --- |
| 5/8/17–5/20/17 | 6/23/17 |
| 7/3/17–7/15/17 | 8/18/17 |
| 9/25/17–10/8/17 | 11/10/17 |
| 11/20/17–12/3/17 | 1/5/18 |
| 3/12/18–3/25/18 | 4/27/18 |
| 5/7/18–5/20/18 | 6/22/18 |
| 7/2/18–7/15/18 | 8/17/18 |

MTEL Score Report Dates

You may access your score report online beginning at 10:00 p.m. on the score report date indicated.

Table outlining test dates and score report dates

| Test Dates | Score Report Date |
| --- | --- |
| 5/8/17–5/21/17 | 6/9/17 |
| 5/22/17–6/4/17 | 6/23/17 |
| 6/5/17–6/18/17 | 7/7/17 |
| 6/19/17–7/2/17 | 7/21/17 |
| 7/3/17–7/16/17 | 8/4/17 |
| 7/17/17–7/30/17 | 8/18/17 |
| 7/31/17–8/13/17 | 9/1/17 |
| 8/14/17–8/27/17 | 9/15/17 |
| 8/28/17–9/10/17 | 9/29/17 |
| 9/11/17–9/24/17 | 10/13/17 |
| 9/25/17–10/8/17 | 10/27/17 |
| 10/9/17–10/22/17 | 11/10/17 |
| 10/23/17–11/5/17 | 11/27/17 |
| 11/6/17–11/19/17 | 12/8/17 |
| 11/20/17–12/3/17 | 12/22/17 |
| 12/4/17–12/17/17 | 1/5/18 |
| 12/18/17–12/31/17 | 1/19/18 |
| 1/1/18–1/14/18 | 2/2/18 |
| 1/15/18–1/28/18 | 2/16/18 |
| 1/29/18–2/11/18 | 3/2/18 |
| 2/12/18–2/25/18 | 3/16/18 |
| 2/26/18–3/11/18 | 3/30/18 |
| 3/12/18–3/25/18 | 4/13/18 |
| 3/26/18–4/8/18 | 4/27/18 |
| 4/9/18–4/22/18 | 5/11/18 |
| 4/23/18–5/6/18 | 5/25/18 |
| 5/7/18–5/20/18 | 6/8/18 |
| 5/21/18–6/3/18 | 6/22/18 |
| 6/4/18–6/17/18 | 7/6/18 |
| 6/18/18–7/1/18 | 7/20/18 |
| 7/2/18–7/15/18 | 8/3/18 |
| 7/16/18–7/29/18 | 8/17/18 |
| 7/30/18–8/12/18 | 8/31/18 |
| 8/13/18–8/26/18 | 9/14/18 |

MTEL Score Report Dates

You may access your score report online beginning at 10:00 p.m. on the score report date indicated.

Table outlining test dates and score report dates

| Test Dates | Score Report Date |
| --- | --- |
| 5/8/17–6/4/17 | 6/23/17 |
| 6/5/17–7/2/17 | 7/21/17 |
| 7/3/17–7/30/17 | 8/18/17 |
| 7/31/17–8/27/17 | 9/15/17 |
| 8/28/17–9/24/17 | 10/13/17 |
| 9/25/17–10/22/17 | 11/10/17 |
| 10/23/17–11/19/17 | 12/8/17 |
| 11/20/17–12/17/17 | 1/5/18 |
| 12/18/17–1/14/18 | 2/2/18 |
| 1/15/18–2/11/18 | 3/2/18 |
| 2/12/18–3/11/18 | 3/30/18 |
| 3/12/18–4/8/18 | 4/27/18 |
| 4/9/18–5/6/18 | 5/25/18 |
| 5/7/18–6/3/18 | 6/22/18 |
| 6/4/18–7/1/18 | 7/20/18 |
| 7/2/18–7/29/18 | 8/17/18 |
| 7/30/18–8/26/18 | 9/14/18 |

MTEL Score Report Dates

Score reports for German, Italian, Portuguese, and Russian are released according to the following schedule.

Table outlining test dates and score report dates

| Test Dates | Score Report Date |
| --- | --- |
| 11/20/17–12/3/17 | 1/5/18 |
| 3/12/18–3/25/18 | 4/27/18 |

MTEL Score Report Dates

You may access your score report online beginning at 10:00 p.m. on the score report date indicated.

Table outlining test dates and score report dates

| Test Dates | Score Report Date |
| --- | --- |
| 4/10/17–6/4/17 | 6/23/17 |
| 6/5/17–7/30/17 | 8/18/17 |
| 7/31/17–9/24/17 | 10/13/17 |
| 9/25/17–11/19/17 | 12/8/17 |
| 11/20/17–1/14/18 | 2/2/18 |
| 1/15/18–3/11/18 | 3/30/18 |
| 3/12/18–5/6/18 | 5/25/18 |
| 5/7/18–7/1/18 | 7/20/18 |
| 7/2/18–8/26/18 | 9/14/18 |

MTEL Score Report Dates

You may access your score report online beginning at 10:00 p.m. on the score report date indicated.

Table outlining test dates and score report dates

| Test Dates | Score Report Date |
| --- | --- |
| 5/8/17–6/4/17 | 6/23/17 |
| 6/5/17–7/2/17 | 7/21/17 |
| 7/3/17–7/30/17 | 8/18/17 |
| 7/31/17–8/27/17 | 9/15/17 |
| 8/28/17–9/24/17 | 10/13/17 |
| 9/25/17–10/22/17 | 11/10/17 |
| 10/23/17–11/19/17 | 12/8/17 |
| 11/20/17–12/17/17 | 1/5/18 |
| 12/18/17–1/14/18 | 2/2/18 |
| 1/15/18–2/11/18 | 3/2/18 |
| 2/12/18–3/11/18 | 3/30/18 |
| 3/12/18–4/8/18 | 4/27/18 |
| 4/9/18–5/6/18 | 5/25/18 |
| 5/7/18–6/3/18 | 6/22/18 |
| 6/4/18–7/1/18 | 7/20/18 |
| 7/2/18–7/29/18 | 8/17/18 |
| 7/30/18–8/26/18 | 9/14/18 |

MTEL Score Report Dates

Score reports for German, Italian, Portuguese, and Russian are released according to the following schedule.

Table outlining test dates and score report dates

| Test Dates | Score Report Date |
| --- | --- |
| 11/20/17–12/3/17 | 1/5/18 |
| 3/12/18–3/25/18 | 4/27/18 |

MTEL Score Report Dates

You may access your score report online beginning at 10:00 p.m. on the score report date indicated.

Table outlining test dates and score report dates

| Test Dates | Score Report Date |
| --- | --- |
| 5/8/17–6/4/17 | 6/23/17 |
| 9/25/17–10/22/17 | 11/10/17 |
| 11/20/17–12/17/17 | 1/5/18 |
| 3/12/18–4/8/18 | 4/27/18 |
| 5/7/18–6/3/18 | 6/22/18 |

MTEL Score Report Dates

You may access your score report online beginning at 10:00 p.m. on the score report date indicated.

Table outlining test dates and score report dates

| Test Dates | Score Report Date |
| --- | --- |
| 5/8/17–6/4/17 | 6/23/17 |
| 6/5/17–7/2/17 | 7/21/17 |
| 7/3/17–7/30/17 | 8/18/17 |
| 7/31/17–8/27/17 | 9/15/17 |
| 8/28/17–9/24/17 | 10/13/17 |
| 9/25/17–10/22/17 | 11/10/17 |
| 10/23/17–11/19/17 | 12/8/17 |
| 11/20/17–12/17/17 | 1/5/18 |
| 12/18/17–1/14/18 | 2/2/18 |
| 1/15/18–2/11/18 | 3/2/18 |
| 2/12/18–3/11/18 | 3/30/18 |
| 3/12/18–4/8/18 | 4/27/18 |
| 4/9/18–5/6/18 | 5/25/18 |
| 5/7/18–6/3/18 | 6/22/18 |
| 6/4/18–7/1/18 | 7/20/18 |
| 7/2/18–7/29/18 | 8/17/18 |
| 7/30/18–8/26/18 | 9/14/18 |

MTEL Score Report Dates

You may access your score report online beginning at 10:00 p.m. on the score report date indicated.

Table outlining test dates and score report dates

| Test Dates | Score Report Date |
| --- | --- |
| 5/8/17–6/4/17 | 6/23/17 |
| 6/5/17–7/2/17 | 7/21/17 |
| 7/3/17–7/30/17 | 8/18/17 |
| 7/31/17–8/27/17 | 9/15/17 |
| 8/28/17–9/24/17 | 10/13/17 |
| 9/25/17–10/22/17 | 11/10/17 |
| 10/23/17–11/19/17 | 12/8/17 |
| 11/20/17–12/17/17 | 1/5/18 |
| 12/18/17–1/14/18 | 2/2/18 |
| 1/15/18–2/11/18 | 3/2/18 |
| 2/12/18–3/11/18 | 3/30/18 |
| 3/12/18–4/8/18 | 4/27/18 |
| 4/9/18–5/6/18 | 5/25/18 |
| 5/7/18–6/3/18 | 6/22/18 |
| 6/4/18–7/1/18 | 7/20/18 |
| 7/2/18–7/29/18 | 8/17/18 |
| 7/30/18–8/26/18 | 9/14/18 |

MTEL Score Report Dates

You may access your score report online beginning at 10:00 p.m. on the score report date indicated.

Table outlining test dates and score report dates

| Test Dates | Score Report Date |
| --- | --- |
| 5/8/17–6/4/17 | 6/23/17 |
| 6/5/17–7/2/17 | 7/21/17 |
| 7/3/17–7/30/17 | 8/18/17 |
| 7/31/17–8/27/17 | 9/15/17 |
| 8/28/17–9/24/17 | 10/13/17 |
| 9/25/17–10/22/17 | 11/10/17 |
| 10/23/17–11/19/17 | 12/8/17 |
| 11/20/17–12/17/17 | 1/5/18 |
| 12/18/17–1/14/18 | 2/2/18 |
| 1/15/18–2/11/18 | 3/2/18 |
| 2/12/18–3/11/18 | 3/30/18 |
| 3/12/18–4/8/18 | 4/27/18 |
| 4/9/18–5/6/18 | 5/25/18 |
| 5/7/18–6/3/18 | 6/22/18 |
| 6/4/18–7/1/18 | 7/20/18 |
| 7/2/18–7/29/18 | 8/17/18 |
| 7/30/18–8/26/18 | 9/14/18 |

MTEL Score Report Dates

You may access your score report online beginning at 10:00 p.m. on the score report date indicated.

Table outlining test dates and score report dates

| Test Dates | Score Report Date |
| --- | --- |
| 4/10/17–6/4/17 | 6/23/17 |
| 6/5/17–7/30/17 | 8/18/17 |
| 7/31/17–9/24/17 | 10/13/17 |
| 9/25/17–11/19/17 | 12/8/17 |
| 11/20/17–1/14/18 | 2/2/18 |
| 1/15/18–3/11/18 | 3/30/18 |
| 3/12/18–5/6/18 | 5/25/18 |
| 5/7/18–7/1/18 | 7/20/18 |
| 7/2/18–8/26/18 | 9/14/18 |

MTEL Score Report Dates

You may access your score report online beginning at 10:00 p.m. on the score report date indicated.

Table outlining test dates and score report dates

| Test Dates | Score Report Date |
| --- | --- |
| 4/10/17–6/4/17 | 6/23/17 |
| 6/5/17–7/30/17 | 8/18/17 |
| 7/31/17–9/24/17 | 10/13/17 |
| 9/25/17–11/19/17 | 12/8/17 |
| 11/20/17–1/14/18 | 2/2/18 |
| 1/15/18–3/11/18 | 3/30/18 |
| 3/12/18–5/6/18 | 5/25/18 |
| 5/7/18–7/1/18 | 7/20/18 |
| 7/2/18–8/26/18 | 9/14/18 |

MTEL Score Report Dates

You may access your score report online beginning at 10:00 p.m. on the score report date indicated.

Table outlining test dates and score report dates

| Test Dates | Score Report Date |
| --- | --- |
| 4/10/17–6/4/17 | 6/23/17 |
| 6/5/17–7/30/17 | 8/18/17 |
| 7/31/17–9/24/17 | 10/13/17 |
| 9/25/17–11/19/17 | 12/8/17 |
| 11/20/17–1/14/18 | 2/2/18 |
| 1/15/18–3/11/18 | 3/30/18 |
| 3/12/18–5/6/18 | 5/25/18 |
| 5/7/18–7/1/18 | 7/20/18 |
| 7/2/18–8/26/18 | 9/14/18 |

MTEL Score Report Dates

You may access your score report online beginning at 10:00 p.m. on the score report date indicated.

Table outlining test dates and score report dates

| Test Dates | Score Report Date |
| --- | --- |
| 5/8/17–6/4/17 | 6/23/17 |
| 6/5/17–7/2/17 | 7/21/17 |
| 7/3/17–7/30/17 | 8/18/17 |
| 7/31/17–8/27/17 | 9/15/17 |
| 8/28/17–9/24/17 | 10/13/17 |
| 9/25/17–10/22/17 | 11/10/17 |
| 10/23/17–11/19/17 | 12/8/17 |
| 11/20/17–12/17/17 | 1/5/18 |
| 12/18/17–1/14/18 | 2/2/18 |
| 1/15/18–2/11/18 | 3/2/18 |
| 2/12/18–3/11/18 | 3/30/18 |
| 3/12/18–4/8/18 | 4/27/18 |
| 4/9/18–5/6/18 | 5/25/18 |
| 5/7/18–6/3/18 | 6/22/18 |
| 6/4/18–7/1/18 | 7/20/18 |
| 7/2/18–7/29/18 | 8/17/18 |
| 7/30/18–8/26/18 | 9/14/18 |

MTEL Score Report Dates

You may access your score report online beginning at 10:00 p.m. on the score report date indicated.

Table outlining test dates and score report dates

| Test Dates | Score Report Date |
| --- | --- |
| 4/10/17–6/4/17 | 6/23/17 |
| 6/5/17–7/30/17 | 8/18/17 |
| 7/31/17–9/24/17 | 10/13/17 |
| 9/25/17–11/19/17 | 12/8/17 |
| 11/20/17–1/14/18 | 2/2/18 |
| 1/15/18–3/11/18 | 3/30/18 |
| 3/12/18–5/6/18 | 5/25/18 |
| 5/7/18–7/1/18 | 7/20/18 |
| 7/2/18–8/26/18 | 9/14/18 |

MTEL Score Report Dates

You may access your score report online beginning at 10:00 p.m. on the score report date indicated.

Table outlining test dates and score report dates

| Test Dates | Score Report Date |
| --- | --- |
| 5/8/17–6/4/17 | 6/23/17 |
| 9/25/17–10/22/17 | 11/10/17 |
| 11/20/17–12/17/17 | 1/5/18 |
| 3/12/18–4/8/18 | 4/27/18 |
| 5/7/18–6/3/18 | 6/22/18 |

MTEL Score Report Dates

Score reports for German, Italian, Portuguese, and Russian are released according to the following schedule.

Table outlining test dates and score report dates

| Test Dates | Score Report Date |
| --- | --- |
| 11/20/17–12/3/17 | 1/5/18 |
| 3/12/18–3/25/18 | 4/27/18 |

MTEL Score Report Dates

You may access your score report online beginning at 10:00 p.m. on the score report date indicated.

Table outlining test dates and score report dates

| Test Dates | Score Report Date |
| --- | --- |
| 5/8/17–6/4/17 | 6/23/17 |
| 6/5/17–7/2/17 | 7/21/17 |
| 7/3/17–7/30/17 | 8/18/17 |
| 7/31/17–8/27/17 | 9/15/17 |
| 8/28/17–9/24/17 | 10/13/17 |
| 9/25/17–10/22/17 | 11/10/17 |
| 10/23/17–11/19/17 | 12/8/17 |
| 11/20/17–12/17/17 | 1/5/18 |
| 12/18/17–1/14/18 | 2/2/18 |
| 1/15/18–2/11/18 | 3/2/18 |
| 2/12/18–3/11/18 | 3/30/18 |
| 3/12/18–4/8/18 | 4/27/18 |
| 4/9/18–5/6/18 | 5/25/18 |
| 5/7/18–6/3/18 | 6/22/18 |
| 6/4/18–7/1/18 | 7/20/18 |
| 7/2/18–7/29/18 | 8/17/18 |
| 7/30/18–8/26/18 | 9/14/18 |

MTEL Score Report Dates

Score reports for German, Italian, Portuguese, and Russian are released according to the following schedule.

Table outlining test dates and score report dates

| Test Dates | Score Report Date |
| --- | --- |
| 11/20/17–12/3/17 | 1/5/18 |
| 3/12/18–3/25/18 | 4/27/18 |

MTEL Score Report Dates

You may access your score report online beginning at 10:00 p.m. on the score report date indicated.

Table outlining test dates and score report dates

| Test Dates | Score Report Date |
| --- | --- |
| 5/8/17–6/4/17 | 6/23/17 |
| 6/5/17–7/2/17 | 7/21/17 |
| 7/3/17–7/30/17 | 8/18/17 |
| 7/31/17–8/27/17 | 9/15/17 |
| 8/28/17–9/24/17 | 10/13/17 |
| 9/25/17–10/22/17 | 11/10/17 |
| 10/23/17–11/19/17 | 12/8/17 |
| 11/20/17–12/17/17 | 1/5/18 |
| 12/18/17–1/14/18 | 2/2/18 |
| 1/15/18–2/11/18 | 3/2/18 |
| 2/12/18–3/11/18 | 3/30/18 |
| 3/12/18–4/8/18 | 4/27/18 |
| 4/9/18–5/6/18 | 5/25/18 |
| 5/7/18–6/3/18 | 6/22/18 |
| 6/4/18–7/1/18 | 7/20/18 |
| 7/2/18–7/29/18 | 8/17/18 |
| 7/30/18–8/26/18 | 9/14/18 |

MTEL Score Report Dates

Score reports for French and Spanish are released according to the following schedule.

Table outlining test dates and score report dates

| Test Dates | Score Report Date |
| --- | --- |
| 5/8/17–5/20/17 | 6/23/17 |
| 7/3/17–7/15/17 | 8/18/17 |
| 9/25/17–10/8/17 | 11/10/17 |
| 11/20/17–12/3/17 | 1/5/18 |
| 3/12/18–3/25/18 | 4/27/18 |
| 5/7/18–5/20/18 | 6/22/18 |
| 7/2/18–7/15/18 | 8/17/18 |

MTEL Score Report Dates

You may access your score report online beginning at 10:00 p.m. on the score report date indicated.

Table outlining test dates and score report dates

| Test Dates | Score Report Date |
| --- | --- |
| 5/8/17–6/4/17 | 6/23/17 |
| 9/25/17–10/22/17 | 11/10/17 |
| 3/12/18–4/8/18 | 4/27/18 |

MTEL Score Report Dates

You may access your score report online beginning at 10:00 p.m. on the score report date indicated.

Table outlining test dates and score report dates

| Test Dates | Score Report Date |
| --- | --- |
| 4/10/17–6/4/17 | 6/23/17 |
| 6/5/17–7/30/17 | 8/18/17 |
| 7/31/17–9/24/17 | 10/13/17 |
| 9/25/17–11/19/17 | 12/8/17 |
| 11/20/17–1/14/18 | 2/2/18 |
| 1/15/18–3/11/18 | 3/30/18 |
| 3/12/18–5/6/18 | 5/25/18 |
| 5/7/18–7/1/18 | 7/20/18 |
| 7/2/18–8/26/18 | 9/14/18 |

MTEL Score Report Dates

You may access your score report online beginning at 10:00 p.m. on the score report date indicated.

Table outlining test dates and score report dates

| Test Dates | Score Report Date |
| --- | --- |
| 4/10/17–6/4/17 | 6/23/17 |
| 6/5/17–7/30/17 | 8/18/17 |
| 7/31/17–9/24/17 | 10/13/17 |
| 9/25/17–11/19/17 | 12/8/17 |
| 11/20/17–1/14/18 | 2/2/18 |
| 1/15/18–3/11/18 | 3/30/18 |
| 3/12/18–5/6/18 | 5/25/18 |
| 5/7/18–7/1/18 | 7/20/18 |
| 7/2/18–8/26/18 | 9/14/18 |

MTEL Score Report Dates

You may access your score report online beginning at 10:00 p.m. on the score report date indicated.

Table outlining test dates and score report dates

| Test Dates | Score Report Date |
| --- | --- |
| 4/10/17–6/4/17 | 6/23/17 |
| 6/5/17–7/30/17 | 8/18/17 |
| 7/31/17–9/24/17 | 10/13/17 |
| 9/25/17–11/19/17 | 12/8/17 |
| 11/20/17–1/14/18 | 2/2/18 |
| 1/15/18–3/11/18 | 3/30/18 |
| 3/12/18–5/6/18 | 5/25/18 |
| 5/7/18–7/1/18 | 7/20/18 |
| 7/2/18–8/26/18 | 9/14/18 |

MTEL Score Report Dates

You may access your score report online beginning at 10:00 p.m. on the score report date indicated.

Table outlining test dates and score report dates

| Test Dates | Score Report Date |
| --- | --- |
| 5/8/17–5/21/17 | 6/9/17 |
| 5/22/17–6/4/17 | 6/23/17 |
| 6/5/17–6/18/17 | 7/7/17 |
| 6/19/17–7/2/17 | 7/21/17 |
| 7/3/17–7/16/17 | 8/4/17 |
| 7/17/17–7/30/17 | 8/18/17 |
| 7/31/17–8/13/17 | 9/1/17 |
| 8/14/17–8/27/17 | 9/15/17 |
| 8/28/17–9/10/17 | 9/29/17 |
| 9/11/17–9/24/17 | 10/13/17 |
| 9/25/17–10/8/17 | 10/27/17 |
| 10/9/17–10/22/17 | 11/10/17 |
| 10/23/17–11/5/17 | 11/27/17 |
| 11/6/17–11/19/17 | 12/8/17 |
| 11/20/17–12/3/17 | 12/22/17 |
| 12/4/17–12/17/17 | 1/5/18 |
| 12/18/17–12/31/17 | 1/19/18 |
| 1/1/18–1/14/18 | 2/2/18 |
| 1/15/18–1/28/18 | 2/16/18 |
| 1/29/18–2/11/18 | 3/2/18 |
| 2/12/18–2/25/18 | 3/16/18 |
| 2/26/18–3/11/18 | 3/30/18 |
| 3/12/18–3/25/18 | 4/13/18 |
| 3/26/18–4/8/18 | 4/27/18 |
| 4/9/18–4/22/18 | 5/11/18 |
| 4/23/18–5/6/18 | 5/25/18 |
| 5/7/18–5/20/18 | 6/8/18 |
| 5/21/18–6/3/18 | 6/22/18 |
| 6/4/18–6/17/18 | 7/6/18 |
| 6/18/18–7/1/18 | 7/20/18 |
| 7/2/18–7/15/18 | 8/3/18 |
| 7/16/18–7/29/18 | 8/17/18 |
| 7/30/18–8/12/18 | 8/31/18 |
| 8/13/18–8/26/18 | 9/14/18 |

MTEL Score Report Dates

You may access your score report online beginning at 10:00 p.m. on the score report date indicated.

Table outlining test dates and score report dates

| Test Dates | Score Report Date |
| --- | --- |
| 4/10/17–6/4/17 | 6/23/17 |
| 6/5/17–7/30/17 | 8/18/17 |
| 7/31/17–9/24/17 | 10/13/17 |
| 9/25/17–11/19/17 | 12/8/17 |
| 11/20/17–1/14/18 | 2/2/18 |
| 1/15/18–3/11/18 | 3/30/18 |
| 3/12/18–5/6/18 | 5/25/18 |
| 5/7/18–7/1/18 | 7/20/18 |
| 7/2/18–8/26/18 | 9/14/18 |

Additional Resources